Newsletter February 2010
Hi @ all
I wish all of you a wonderful Sunday. If I look outside today, I can see the sun and this is the first day after a long time that the balcony door can stay open for a while. So I think, that the hardest part of the winter is behind us, and I hope the same counts for all of you where ever you life.
In the last few weeks happened a lot in the board, and so here is a little report of all, with the directly link:
Lizzy
http://donswayze.plusboard.de/lizzie-t624.html
We found out, that Donny worked at a new movie. He started with the work in January and it looks very interesting. We found some pictures from the work and you can find it in the board. Of course, some of the pictures don't work for our younger members, and we have to take care of them. So these pictures you find under "Movies – Audio and Video". Yes I know, that there not all members can go, but if you be a little active in the board, you all can see them.
Video for Donny
http://donswayze.plusboard.de/new-video-for-donny-t642.html
There is a new video for Donny online. In this thread you find some of the pictures I used for it. You can find the video there, and of course at the homepage.
A Story for Donny
http://donswayze.plusboard.de/a-story-for-donny-t634.html
A long time we talk about that we want to make a Story special for him. Now we started with that. I hope you all like it. It will be great, if you will talk about that what happen in the Story or what you think what can happen next. This will be a big help and inspiration for me, if you like to do. You find the story also at a pdf-file, so don't worried, that you can interrupt the story with a post, that will not happen. I think this story will be there for a long time and I hope you all enjoy it.
At this place, a special Thank you to Little Flame. She take care, that the English version, have the right words, so that all can understand the story without any problems.
For the story, I create a new sub-board, so it have an own place. There you find your "homeworks" and all what we can talk about that. The "homeworks" means, that all of you can help a little. So, find a name for "Jacks" baby or at this moment gave me some quotes of Patrick, what we can put into the story. I think, we can find a lot of Patrick, what can work … so it will be interesting, what I will hear from all of you.
Facebook
http://donswayze.plusboard.de/facebook-f84.html
Yes we all know that page and I know, that a lot of you are very active there. So we thought it will be good for all, to have a place to talk about that. We open there an own group and try to find more friends. Of course the first place is for me, the homepage and the board but it will be great, if we find new members for our community. I know a lot of you play the games, so if you want to talk about these, and explain your friends, how to play it, you can post it there too, best with some screenshots for a better understanding.
Portalpictures
http://donswayze.plusboard.de/portalbilder--portalpicture-t44-60.html#11214
Yesterday I put the new portal picture to the board. Thanks for the reply's to that one. It looks very interesting, how it can change in only one month. We have a lot of very active members, but the same we have a lot of "readers".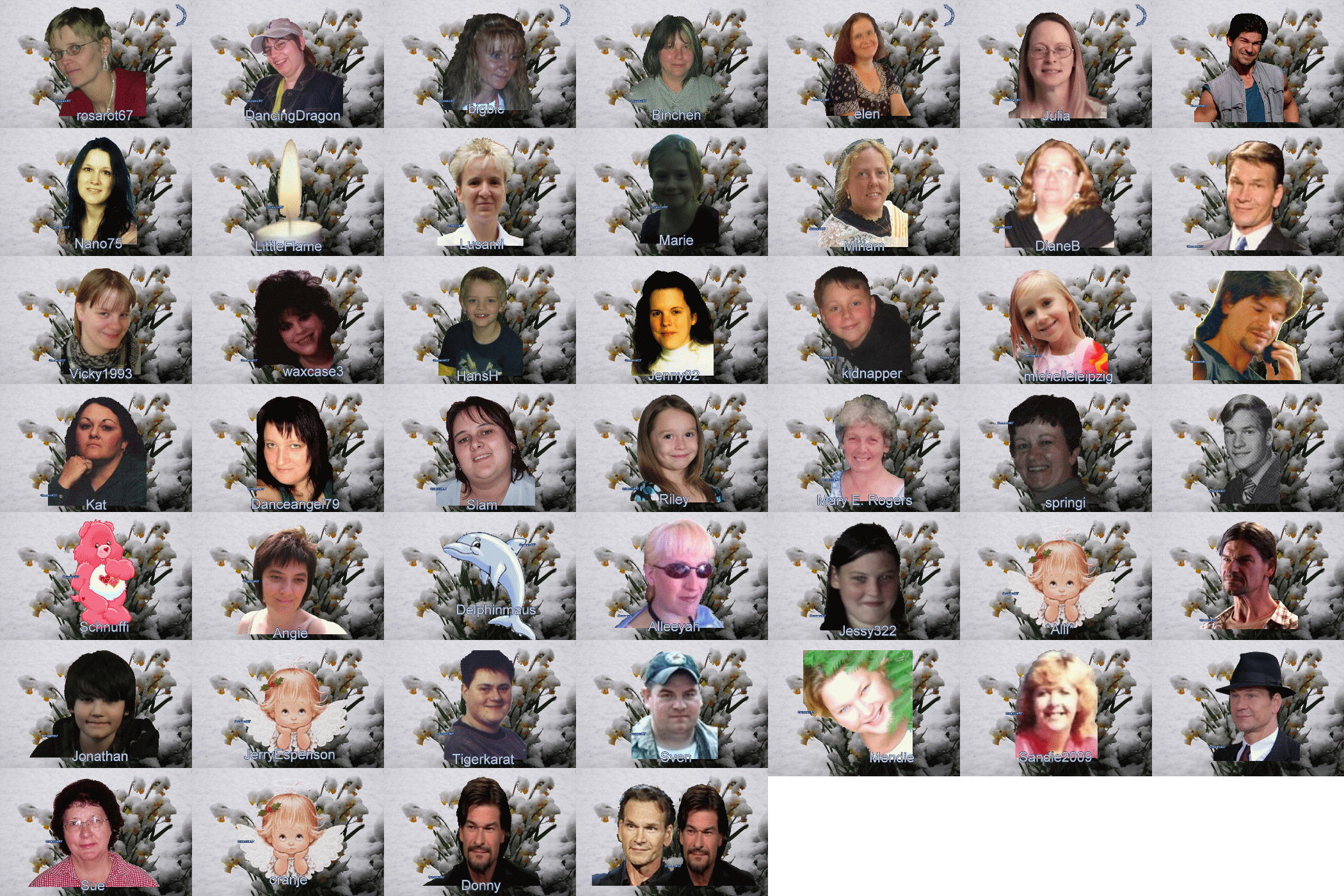 These are the top 40 of the board, and it is really very interesting for me, to make that for a month. At the same day, I gave the "Top Poster Award" I really hope you like this idea, thought this will be interesting.
What's coming next?
Ok, I have some ideas for the board, and some ideas comes up in the chat.
Patrick's corner in the board
In the next week, I open some new threads there. There you can talk about all of his movies, every movie get his own thread, but please wait that I open them. I think nobody of us will be tired to talk about Patrick's work and there is so much, we can learn, because every movie had his own message inside.
Lisa's corner in the board
Yes she have now her own place in the board, and of course I will look here for her works too. You can talk there about Lisa so often you want to do it.
Newsletter corner in the board
Here you can leave you comments for the newsletter, this will help us to make it better and better. Of course, if anyone like to help me, you can post it there too.
Chat with specific issues, so-called "issues Chats"
With that I hope to bring more of you into the chat. For all who not so good in english, don't be worried about that. You can write in german, or use a translator program. In the last case, please tell us before, so that all write a little slower so you can follow the chat. This can really work and you have a chance to know more about the other users.
The first chat like that will be at the 6th March, the issue you will find in the board.
Help under users
I know that some users, don't know how to post and that the reason, why they don't post. Of course I can understand that, so I talk with some of the team about this problem. For all, who have these problem, please send me a mail, so that I can tell you there more about that. I believe, that will be the best way for you to stay in contact with all the other fans.
Birthdays in the next month
Of course we have in the next month some birthdays, and a very special birthday too: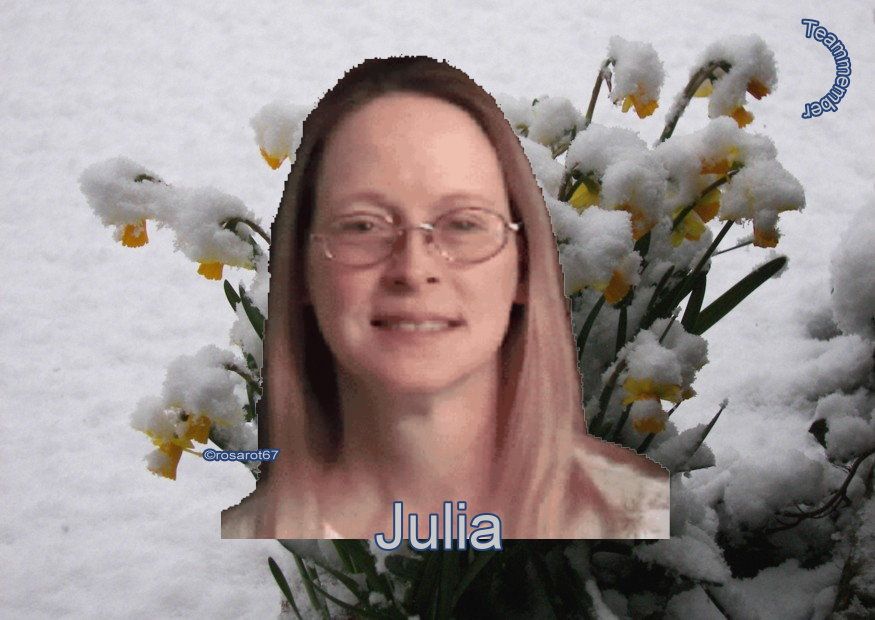 This will be a very special day for Julia. She can celebrate her birthday at the 16th march and I wish, that I can be with you at these day. But be sure, in our hearts and thought we will create you the party of your life.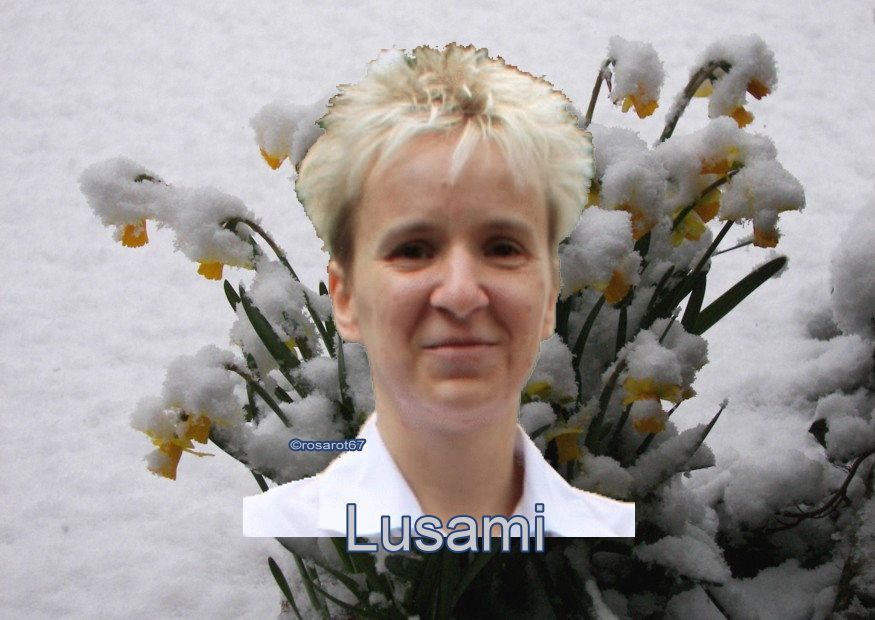 At the 28th March Sandy can celebrate her birthday too. I'm sure, that you will have a special day too.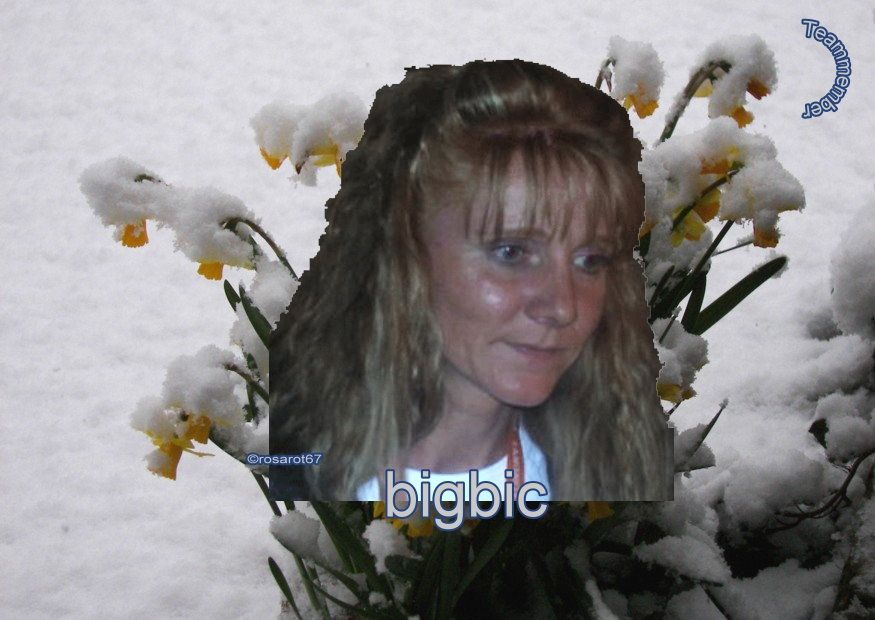 The birthday party will be closed by Biggi at the 30th March. Not a round birthday, but be sure my friend, this comes faster as you thought. I'm sure you will have a wonderful day in the middle of your family.
Now I wish you all a wonderful Sunday. Hope we see us in the board or the guestbook. You can see, there is a lot what you will missed if you don't be there.